Kapoor Tulsi - Hydrosol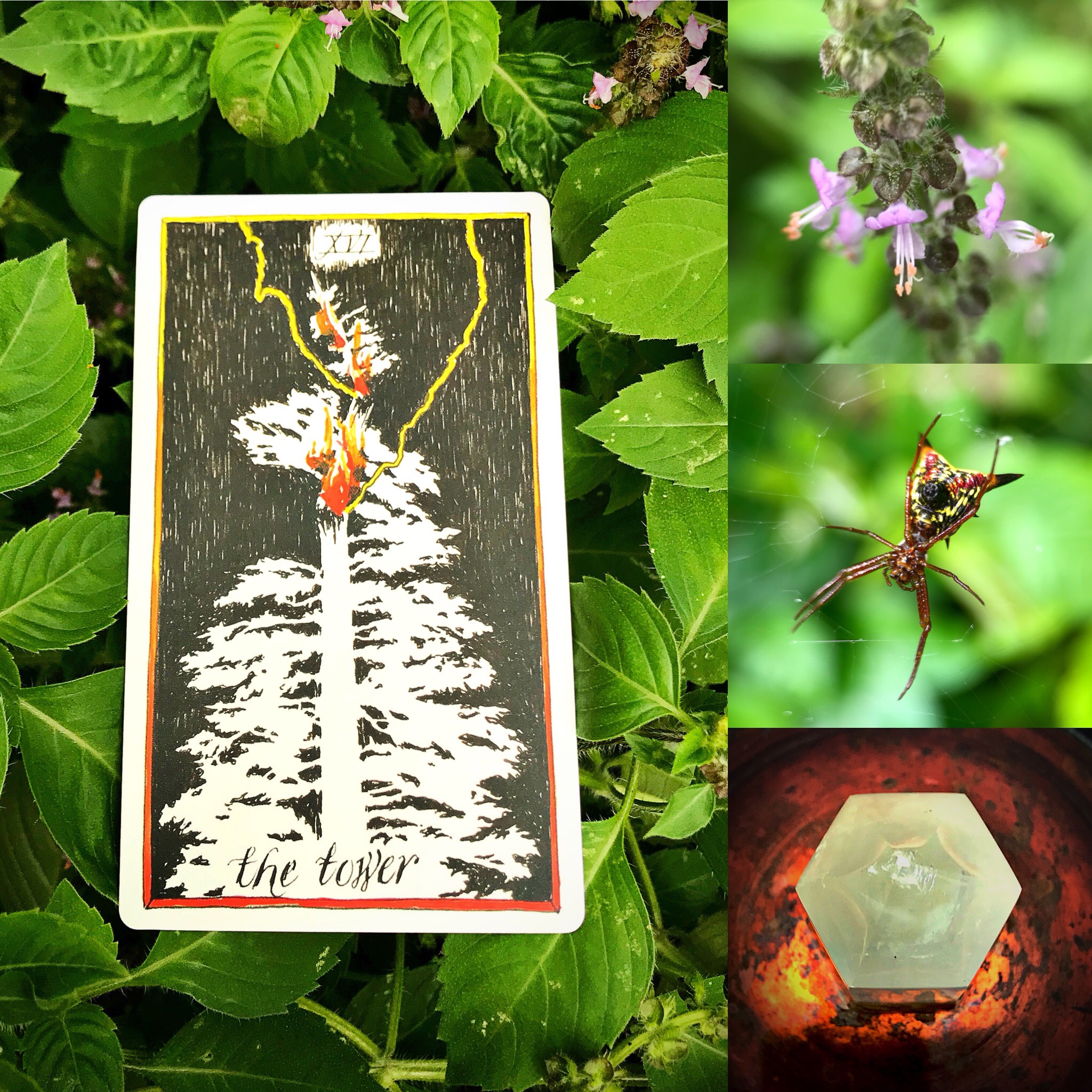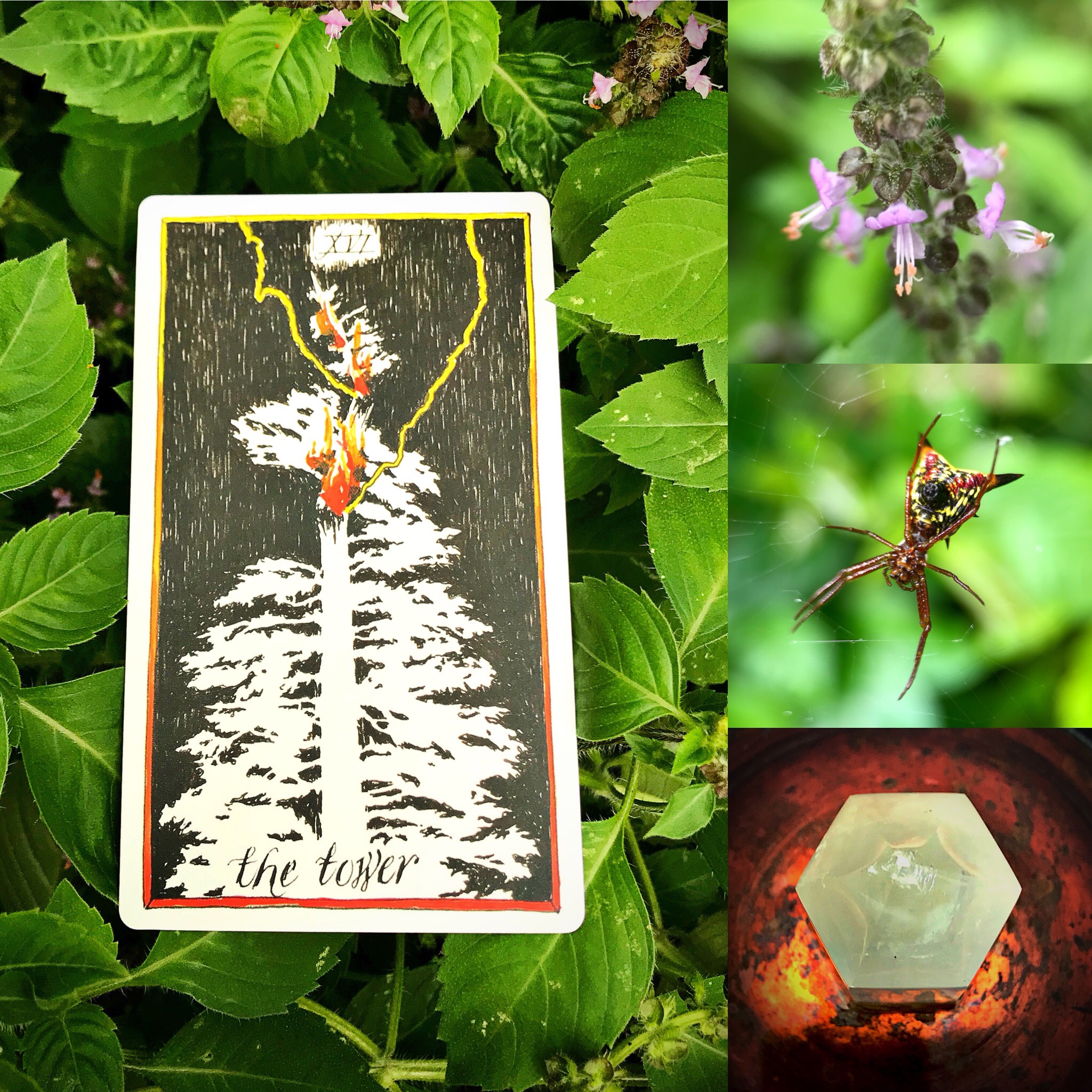 The Story of the Kapoor Tulsi Distillation
Kapoor tulsi is revered in Ayurveda and Western herbalism for its adaptogenic qualities, that is to say, the plant's ability to support the balanced function of the human body in the face of stress. However, just like all adaptogens, you can't expect tulsi to hold space for disordered stress management and self-care. Instead, we must learn that resiliency and fortitude require physical, psychic, and spiritual adaptability and a focused commitment to breaking bad habits. This is hard work, but this hydrosol can be a strong ally providing support for our perseverance. Honey calcite was incorporated into this distillation to support you in the focused pursuit of achieving your personal balance. The tarot card The Tower was pulled as a reminder that sometimes the systems and structures we have in place within our daily lives must come crashing down in order for us to rebuild anew. This clove-like camphorous aroma of this hydrosol is not only relaxing and centering, it may be supportive to the deconstruction of bad habits and inviting to personal 'breakthroughs', assisting us in the rebuilding of routines that sustain us.
Each hydrosol comes with a 4 x 6 card which displays images that tell the story of that specific distillation as well as keywords that highlight its ceremonial procurement and possible psychic or energetic application. Although these images may seem disjunct, they do indeed tell a tale of a particular moment in time as the lives of the plants being distilled are celebrated and relationships with the plants are being formed. However, we encourage you to explore the symbolism of each hydrosol on your own terms, from your own perspectives.
Ingredients: Steam distilled hydrosol of Ocimum sanctum.
For external use only. Spray 1-2 pumps no less than 1 foot from face, step or lean into the mist, and breathe deeply through your nose. Spray 1-2 pumps around work or living space. Not intended for use with children under the age of 12.
Local, sustainable aromatherapy. Artisan hydrosols distilled with intention from plants grown and stewarded in Appalachia.
"Our aromatic hydrosols, just like our flower essences, are preparations that celebrate the healing potential of metaphor, myth, and story. Each distillation captures a moment in time...a specific and intentional attempt to foster a deeper relationship with the plants and with ourselves; it is as if we are given the opportunity to experience the plants' souls, and they ours. In this exchange we become characters in their collective stories and they become characters in our stories...and a healing companionship is born. In addition, I truly believe that when we are able to share in a plant's story, as told through their aroma, we are often able to learn something about ourselves. It is our hope that through our hydrosols we are able to celebrate with others the magic of these exchanges and inspire your own relationship building, both with the plants and with Self." - Erika Galentin, Clinical Herbalist, Distiller, & Co-creator at Sovereignty Herbs