Eastern Red Cedar- Hydrosol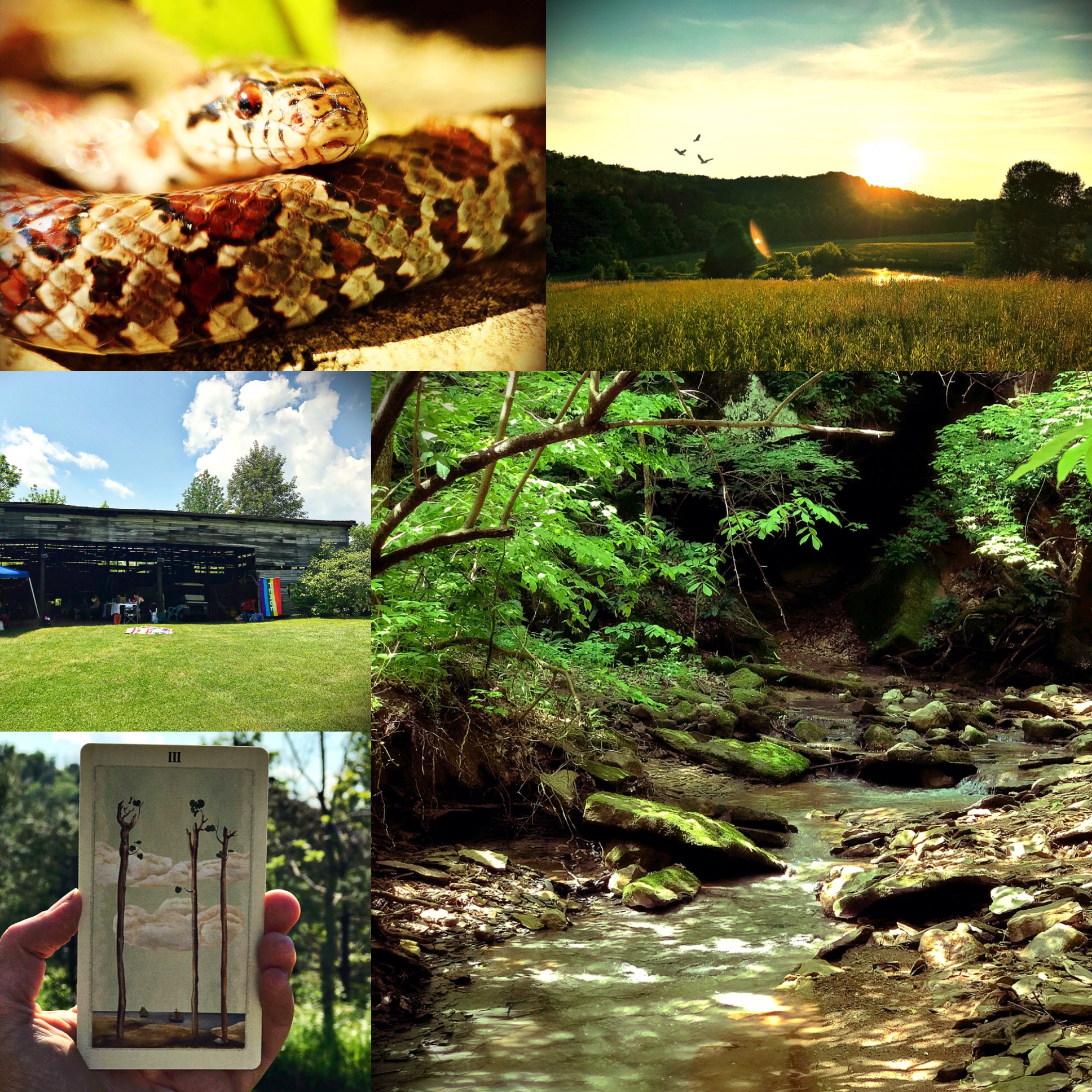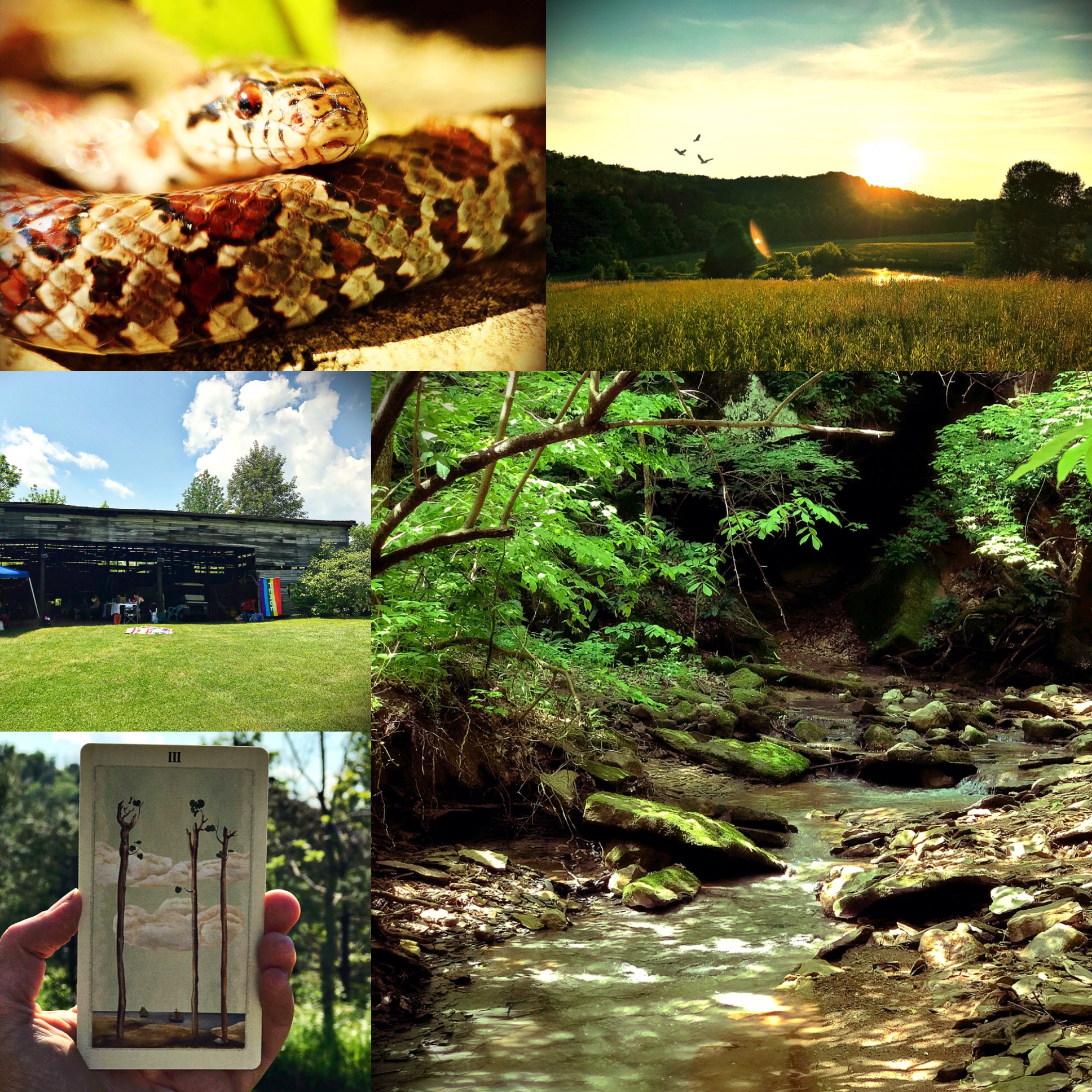 Eastern Red Cedar- Hydrosol
Eastern Red Cedar (Juniperus virginiana)
Keywords: honoring the divine Feminine, courage in vulnerability, building community, belonging, being true to Self, gaining perspective, nurturing your potential.
Read below for more info!
Pairs well with these flower essences: Passionflower (belonging), Ox-eye Sunflower (Awareness), Catalpa (Courage), Obedient Plant (Will), Spikenard (Inhibition), Butterfly Weed (Kinship)
Tarot: Uusi - Pagan Otherworlds (non-affiliate link)
The Story of the Eastern Red Cedar Distillation
This potent, earthy hydrosol was crafted by a group of 30 people who gathered for Distilling the Feminine: Exploring Archetypes through Aromatic Distillation. This workshop was co-hosted with SuBAMAH (Susan B Anthony Memorial Unrest Home), a 501 (c) 3 feminist land trust in Athens County, Ohio.
Our ceremony began with setting of intentions, looking within to explore what 'the Feminine' might mean to each individual. We placed our sacred objects, loaded with these intentions, upon a distillation alter in honor of our work together. Next we explored the Earth element, the Feminine in Matter, the Feminine embodied, as we ceremoniously walked to the Eastern Red Cedar to harvest and fill the still with its aromatic branches. We then moved on to exploring the Water element, the Feminine in Feeling, as we collected water from Crone's Creek using turtle shells (old wisdom) until there was enough water in the still to cover the plant material. Following the Water, we moved to the Fire element, the Feminine in Action. As we lit the fire beneath the still, we each wrote down and burned something that we wanted to transform. Lastly, as we sat together waiting for the soul of Eastern Red Cedar to emerge, we each spoke aloud our blessings and prayers for the world at large as we explored the Air element, the Feminine in Spirit. The Three of Wands was pulled in the closing moments of the distillation, a card which signifies an active desire to learn, to grow, and in doing so, gaining a higher perspective.
Each hydrosol comes with a 2 x 3.5 card which displays images that tell the story of that specific distillation as well as keywords that highlight its ceremonial procurement and possible psychic or energetic application. Although these images may seem disjunct, they do indeed tell a tale of a particular moment in time as the lives of the plants being distilled are celebrated and relationships with the plants are being formed. However, we encourage you to explore the symbolism of each hydrosol on your own terms, from your own perspectives.
Ingredients: Steam distilled hydrosol of Juniperus virginiana.
For external use only. Spray 1-2 pumps no less than 1 foot from face, step or lean into the mist, and breathe deeply through your nose. Spray 1-2 pumps around work or living space. Not intended for use with children under the age of 12.
Local, sustainable aromatherapy. Artisan hydrosols distilled with intention from plants grown and stewarded in Appalachia.
"Our aromatic hydrosols, just like our flower essences, are preparations that celebrate the healing potential of metaphor, myth, and story. Each distillation captures a moment in time...a specific and intentional attempt to foster a deeper relationship with the plants and with ourselves; it is as if we are given the opportunity to experience the plants' souls, and they ours. In this exchange we become characters in their collective stories and they become characters in our stories...and a healing companionship is born. In addition, I truly believe that when we are able to share in a plant's story, as told through their aroma, we are often able to learn something about ourselves. It is our hope that through our hydrosols we are able to celebrate with others the magic of these exchanges and inspire your own relationship building, both with the plants and with Self." - Erika Galentin, Clinical Herbalist, Distiller, & Co-creator at Sovereignty Herbs