Eastern Hemlock - Hydrosol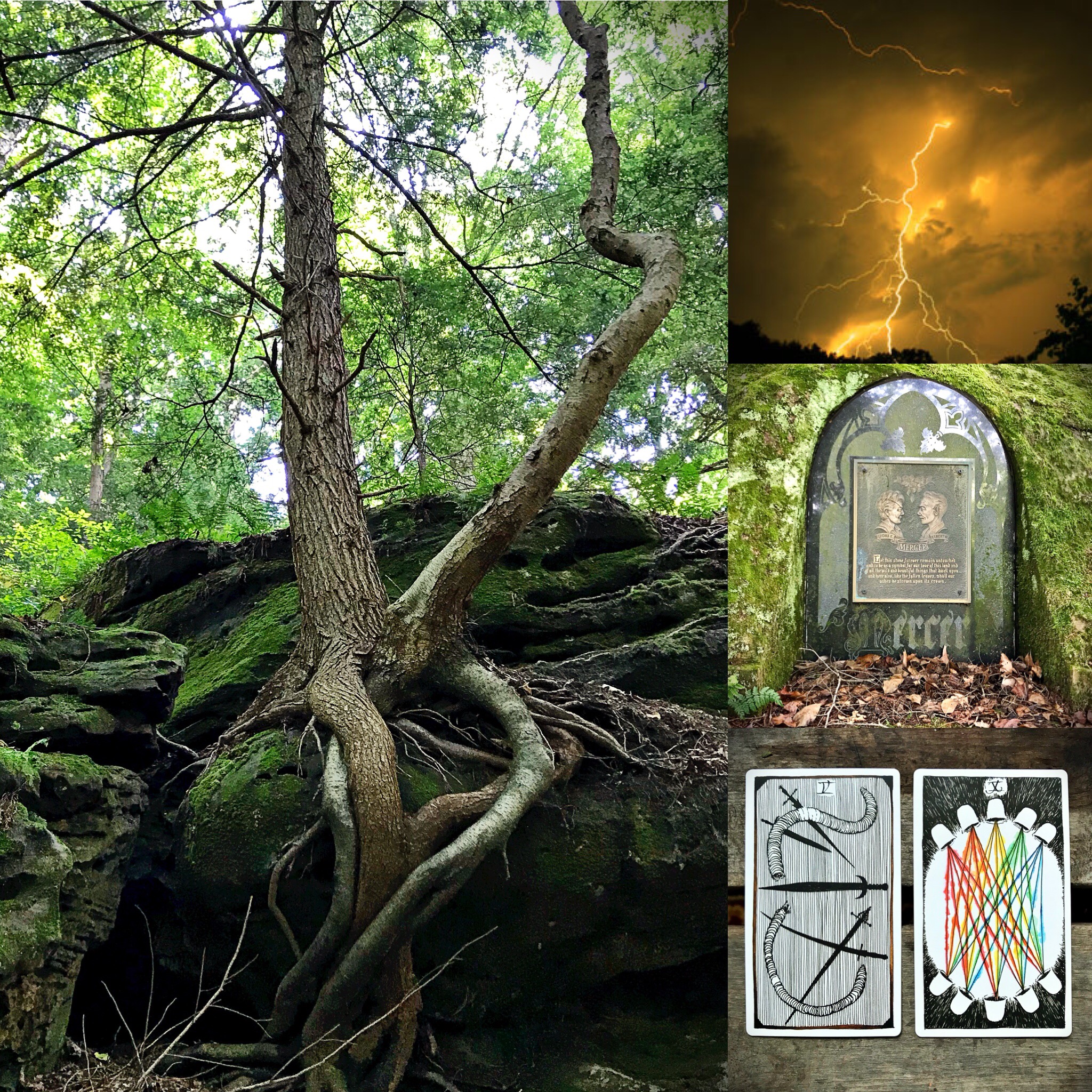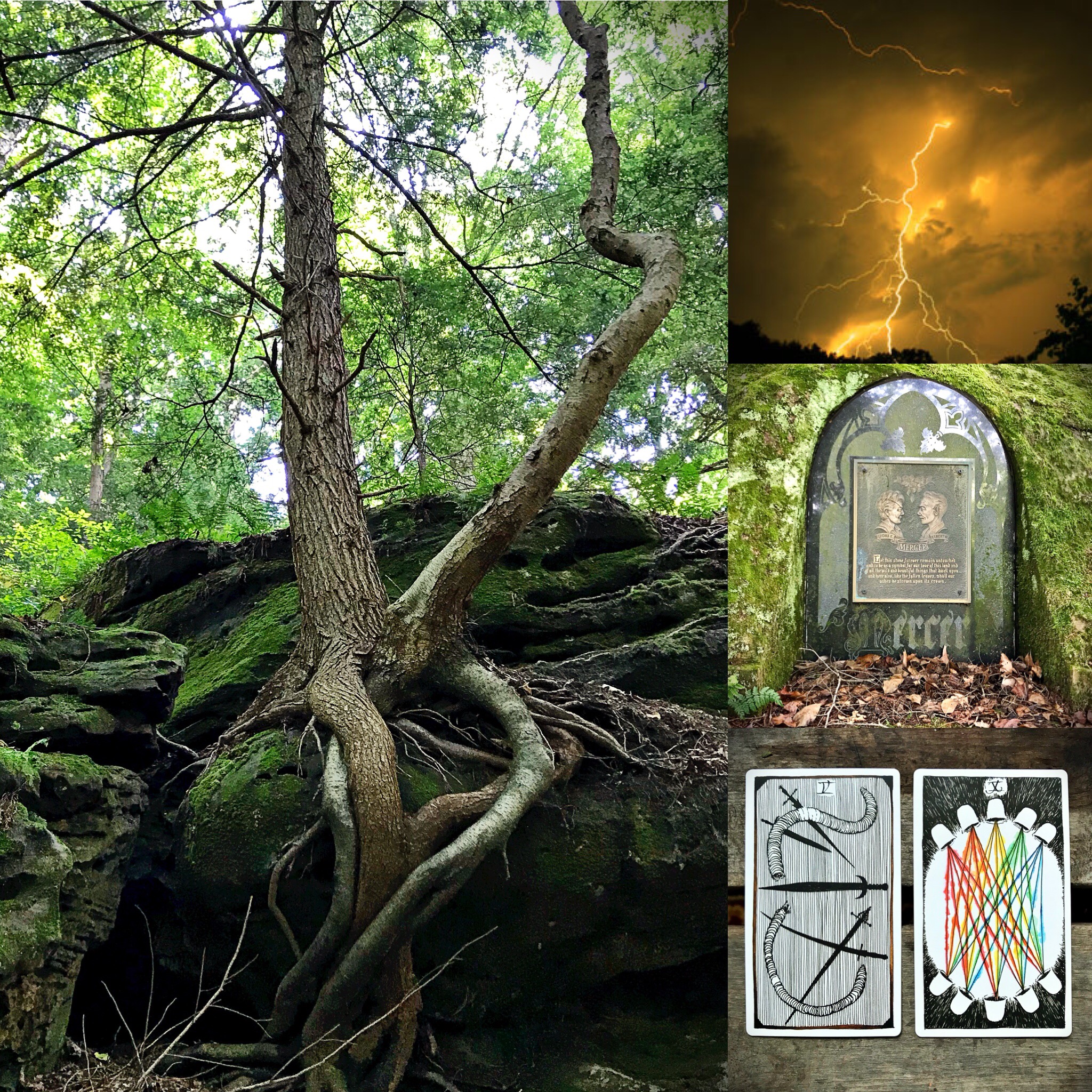 Eastern Hemlock - Hydrosol
Eastern Hemlock (Tsuga canadensis)
Keywords: sense of place, belonging, deep love of land, honoring ancestors, death and rebirth, mourning loss through grief, overcoming self-destruction.
Read below for more info!
Pairs well with these flower essences: Blue False Indigo (Humility), Passionflower (Belonging), Swamp Rose Mallow (Compassion) , Butterfly Weed (Kinship), Royal Catchfly (Forgiveness)
Tarot: The Wild Unknown (non-affiliate link)
The Story of the Eastern Hemlock Distillation
Eastern Hemlock (Tsuga canadensis) is a species that is in trouble here in Ohio. An invasive insect from the East, the wooly adelgid, uses Eastern Hemlock as a food source, sucking it dry until it dies. Although Eastern Hemlock ecosystems are found elsewhere in Appalachia and up into Canada, it is a very rare ecosystem here in Ohio which is currently under threat of disappearing for good. Thanks to the hard work of conservationists, biologists, and ecologists, there are some fruitful solutions to the wooly adelgid problem being tested in the field. We can only hope that they will work in preserving these precious trees and their ecosystem. Another important aspect of the long term welfare of this species in Ohio is the protection of the land where they grow. This specific hydrosol was distilled from the leaves of a freshly fallen Hemlock tree on a property that is under conservation easement and managed by a wonderful organization, Appalachia Ohio Alliance. The land was granted to the organization for protection as the final wishes of the husband and wife (Leona & Elbert Mercer) who lived upon and loved that land all of their lives. Their ashes were spread and commemorated with a memorial stone that reads, "Let this stone forever remain untouched and to be as a symbol for our love of this land and of all the wild and beautiful things that dwell upon...and here also, like the fallen leaves, shall our ashes be strewn upon its crown." The fallen Hemlock tree had been knocked down in heavy winds from the season. Erika was guiding her annual free medicinal plant walk for the organization when she stumbled upon the fallen giant. With permission, she collected the branches and leaves and transported them home to be distilled that evening in the presence of the most incredible summer thunderstorm. The night time air was electrified by bold, powerful flashes of lightning and grumbling thunder, perhaps similar to the sound of the voices of the elder Hemlock trees mourning the loss of their place in this landscape and the turmoil of becoming expatriated. Two tarot cards were also pulled, the Five of Swords which asks us to acknowledge how selfishness and desire for power causes our own self-destruction and the Ten of Cups which reminds us of our own inner power, when cultivated wisely, can provide a radiant glow that can light the way forward through troubling times. The sweetly evergreen aroma of Hemlock can support us in cultivating a deeper relationship with the land and a sense of belonging within the landscape. The aroma of this hydrosol can also carry us in its arms as we mourn for the loss of what is no longer with us. It can also support us in our work in acknowledging our own self-destructive tendencies and how these also play out in the world around us.
Each hydrosol comes with a 4 x 6 card which displays images that tell the story of that specific distillation as well as keywords that highlight its ceremonial procurement and possible psychic or energetic application. Although these images may seem disjunct, they do indeed tell a tale of a particular moment in time as the lives of the plants being distilled are celebrated and relationships with the plants are being formed. However, we encourage you to explore the symbolism of each hydrosol on your own terms, from your own perspectives.
Ingredients: Steam distilled hydrosol of Tsuga canadensis.
For external use only. Spray 1-2 pumps no less than 1 foot from face, step or lean into the mist, and breathe deeply through your nose. Spray 1-2 pumps around work or living space. Not intended for use with children under the age of 12.
Local, sustainable aromatherapy. Artisan hydrosols distilled with intention from plants grown and stewarded in Appalachia.
"Our aromatic hydrosols, just like our flower essences, are preparations that celebrate the healing potential of metaphor, myth, and story. Each distillation captures a moment in time...a specific and intentional attempt to foster a deeper relationship with the plants and with ourselves; it is as if we are given the opportunity to experience the plants' souls, and they ours. In this exchange we become characters in their collective stories and they become characters in our stories...and a healing companionship is born. In addition, I truly believe that when we are able to share in a plant's story, as told through their aroma, we are often able to learn something about ourselves. It is our hope that through our hydrosols we are able to celebrate with others the magic of these exchanges and inspire your own relationship building, both with the plants and with Self." - Erika Galentin, Clinical Herbalist, Distiller, & Co-creator at Sovereignty Herbs