Catnip - Hydrosol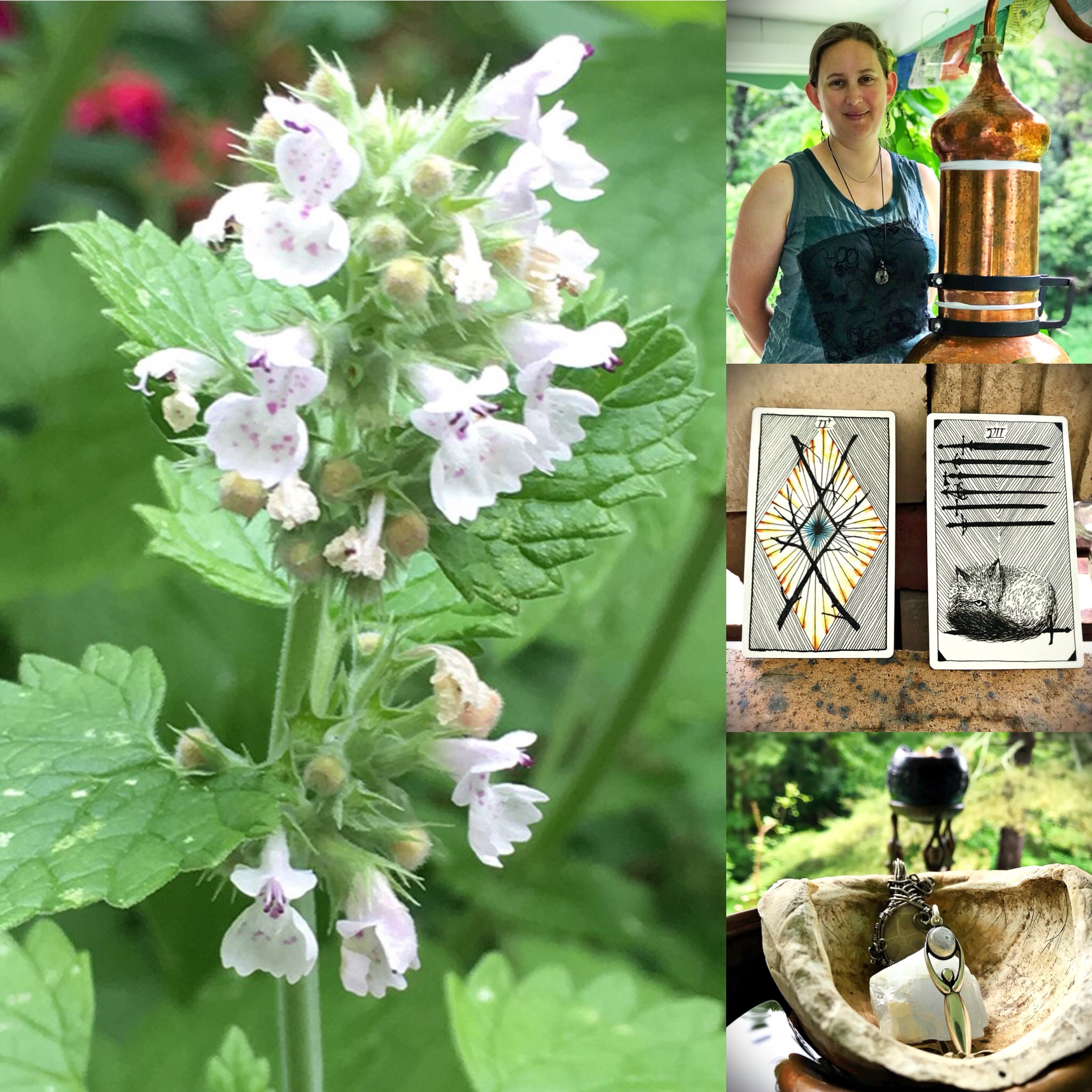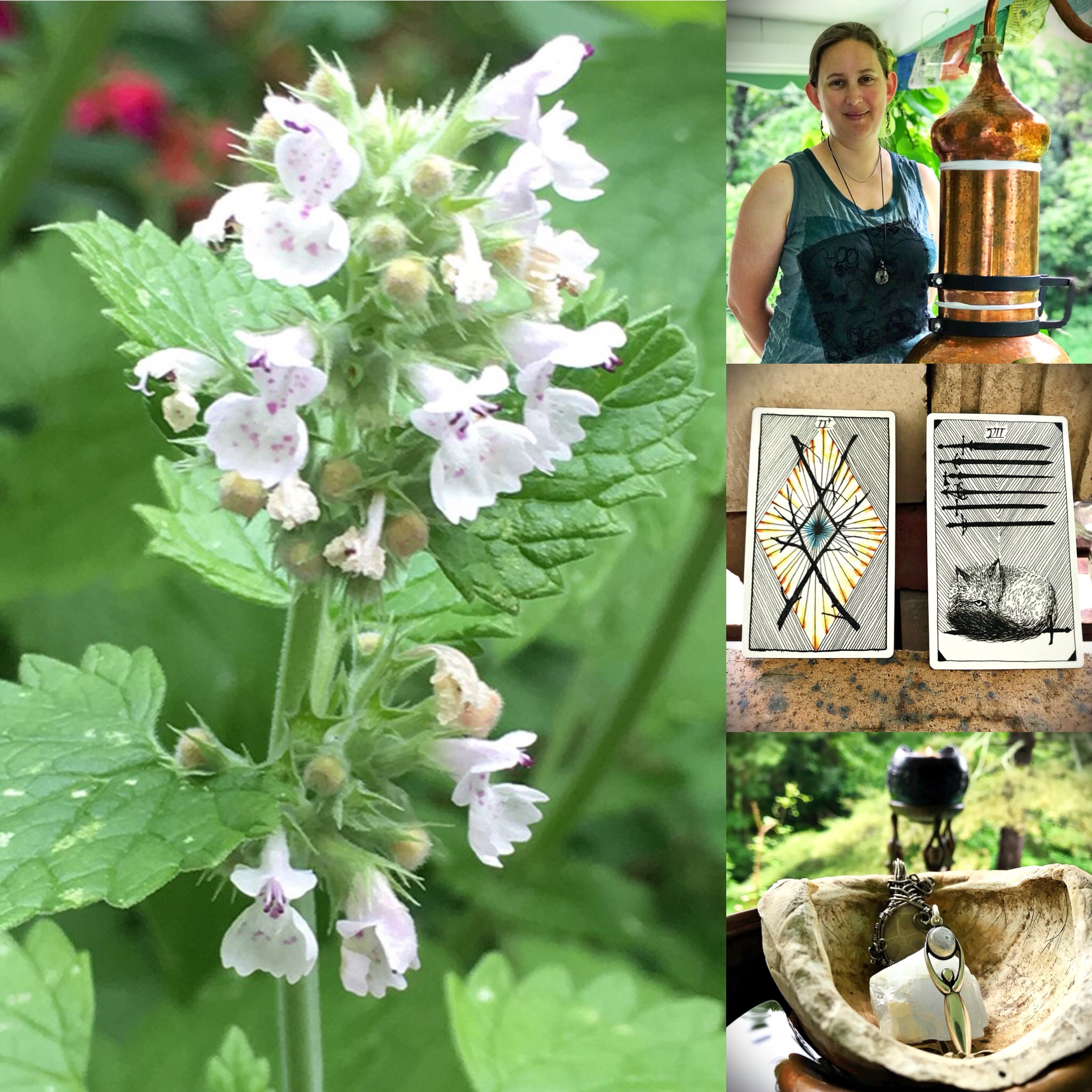 Catnip - Hydrosol
Catnip (Nepeta cataria)
Keywords: quiet wisdom, relaxation, setting intentions, shifting perspective, finding your voice, celebrating accomplishments.
Read below for more info!
Pairs well with these flower essences: Black Cohosh (Purpose), Cardinal Flower (Faith), Bloodroot (Patience), Catalpa (Courage), Obedient Plant (Will)
Tarot: The Wild Unknown (non-affiliate link)
The Story of the Catnip Distillation
Brooke's first distillation! We spent the afternoon together harvesting, prepping, and distilling this beautiful hydrosol as we chatted and planned and laughed about the future. We incorporated objects of deep meaning to us to potentize our intentions for the hydrosol, both of which represent the wisdom of stone and earth. We also pulled the tarot, one card each, to provide us with further reflection. The Seven of Swords speaks to the importance of finding and using your voice and the Four of Wands asks us to recognize and celebrate our accomplishments! The rich and calming aroma of this Catnip hydrosol captures the essence of 'setting intentions' and relaxing into the path you are forging.
Each hydrosol comes with a 4 x 6 card which displays images that tell the story of that specific distillation as well as keywords that highlight its ceremonial procurement and possible psychic or energetic application. Although these images may seem disjunct, they do indeed tell a tale of a particular moment in time as the lives of the plants being distilled are celebrated and relationships with the plants are being formed. However, we encourage you to explore the symbolism of each hydrosol on your own terms, from your own perspectives.
Ingredients: Steam distilled hydrosol of Nepeta cataria.
For external use only. Spray 1-2 pumps no less than 1 foot from face, step or lean into the mist, and breathe deeply through your nose. Spray 1-2 pumps around work or living space. Not intended for use with children under the age of 12.
Local, sustainable aromatherapy. Artisan hydrosols distilled with intention from plants grown and stewarded in Appalachia.
"Our aromatic hydrosols, just like our flower essences, are preparations that celebrate the healing potential of metaphor, myth, and story. Each distillation captures a moment in time...a specific and intentional attempt to foster a deeper relationship with the plants and with ourselves; it is as if we are given the opportunity to experience the plants' souls, and they ours. In this exchange we become characters in their collective stories and they become characters in our stories...and a healing companionship is born. In addition, I truly believe that when we are able to share in a plant's story, as told through their aroma, we are often able to learn something about ourselves. It is our hope that through our hydrosols we are able to celebrate with others the magic of these exchanges and inspire your own relationship building, both with the plants and with Self." - Erika Galentin, Clinical Herbalist, Distiller, & Co-creator at Sovereignty Herbs