Flower Essences Whole Set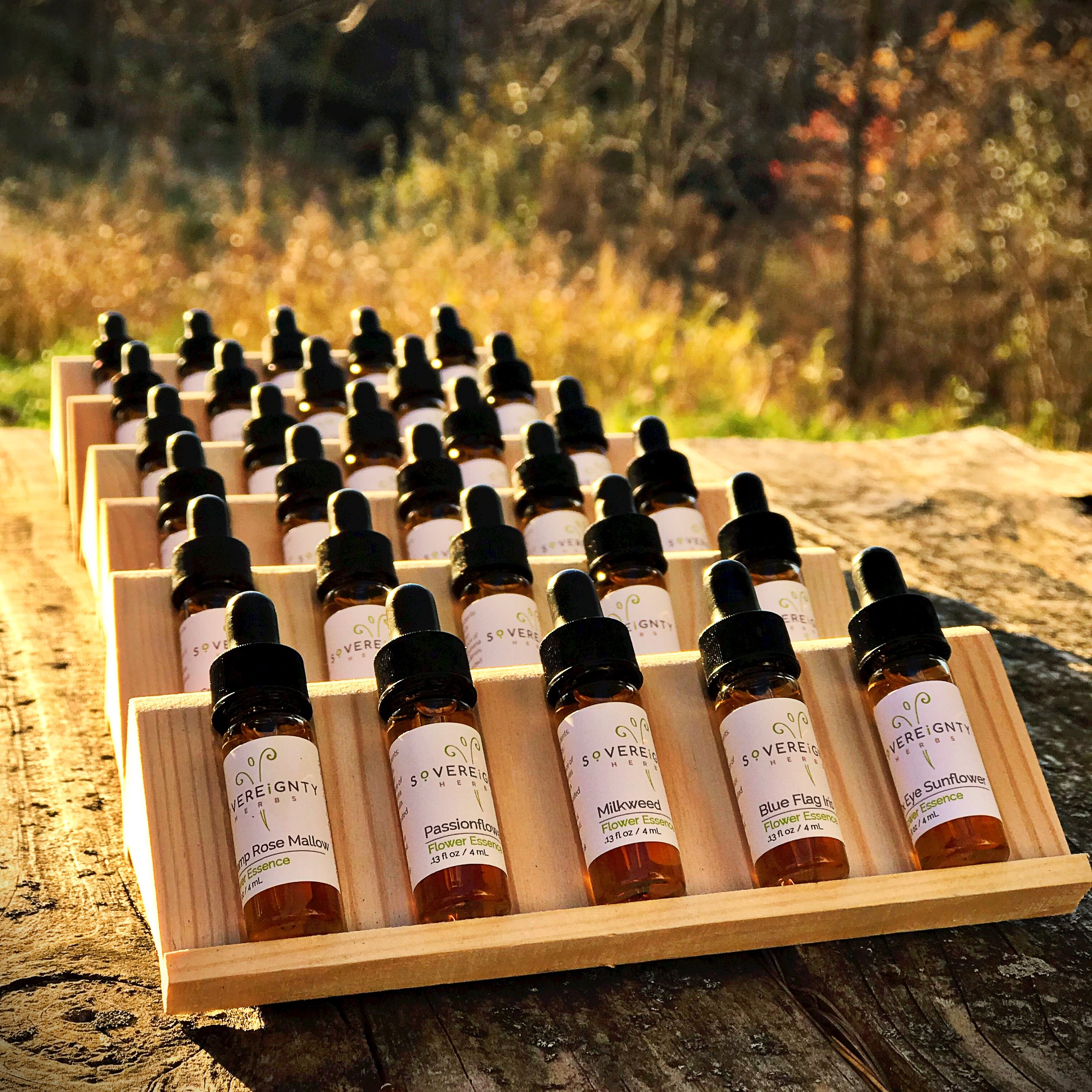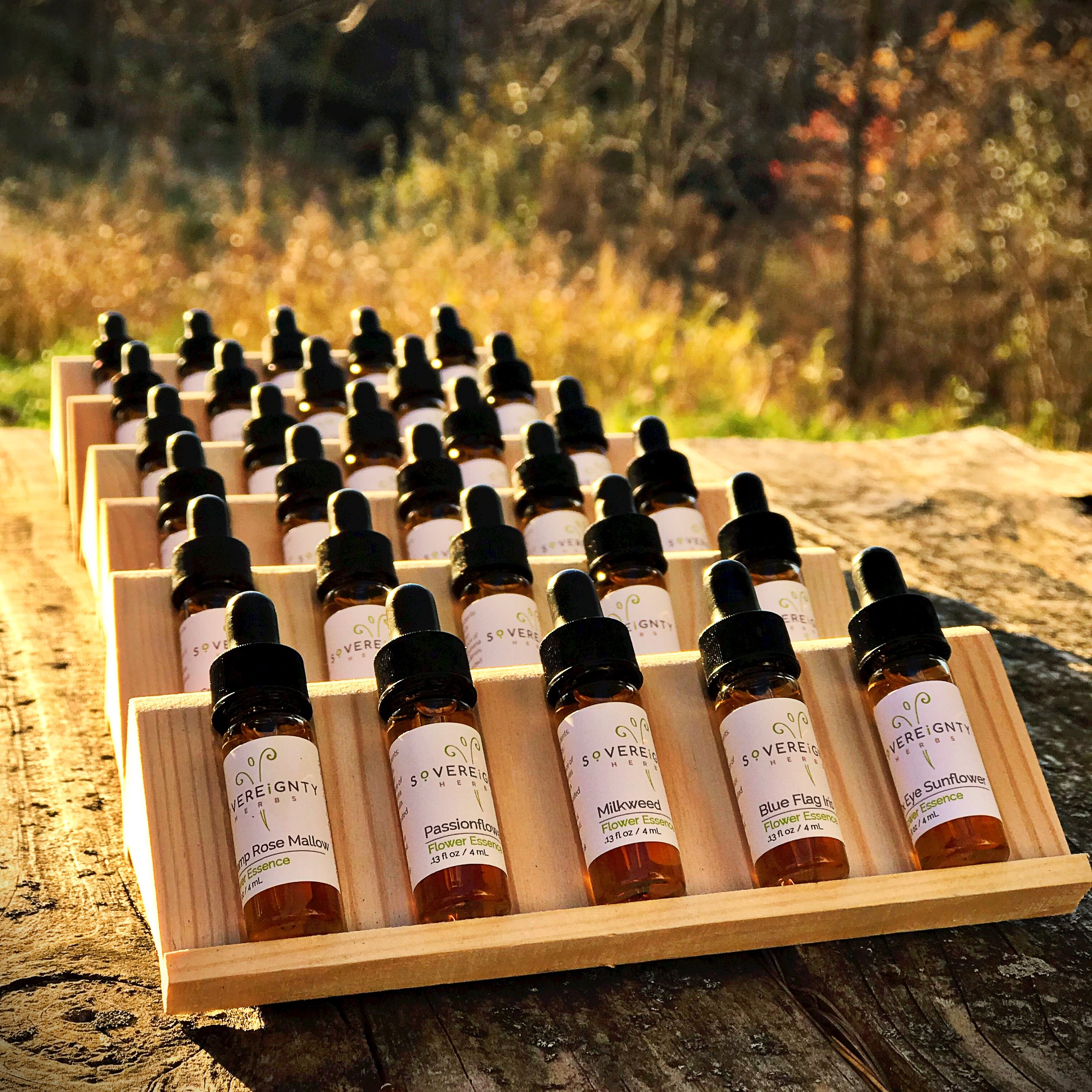 Flower Essences Whole Set
This is our entire line of 30 flower essences made from plants native to eastern North America. You receive a massive discount for purchasing the entire set.
Read below for more info and to download descriptions for each of the 30 essences!
*Stands not included with flower essence set*
Want to see descriptions of each of the essences?
We are offering a free download of descriptions of our full flower essence line. 30 different species native to eastern North America are represented. See which flowers really capture your attention:
Each native plant flower essence comes with a 2 x 3.5 card with the photo of the essence and a description of its supportive virtues. As an adjuvant to the essences themselves, these beautiful cards can be placed on an alter, kept in your wallet, or carried around in your pocket for quick reference and intentional self-care. Printed on the high quality paper stock.
How to Use a Flower Essence: You can use flower essences internally or externally, one drop at a time. Place one drop under the tongue or rub one drop into your wrist or temples, as needed. Add one drop to a water bottle, shake well, and drink throughout the day. Check with your pediatrician before giving flower essences to children. Contains alcohol.
Ingredients: Alcohol (brandy), flower essence.
Learn about our flower essence line in the following video…
Erika and Brooke talk about the creation of their new flower essence line made from plants native to eastern North America and specifically Ohio. Erika discusses how these plants provide metaphors and stories that can serve as a reflection of human experiences and how essences made from these flowers can be supportive to our own stories. Brooke explains her experiences using one of our essences, Red Lobelia, which has been created to help support the cultivation of 'faith'. She also talks about how to use flower essences in your daily routine.